Building wealth in America through home equity
Today, over 8 million Credit Karma members are using Home Pulse, Credit Karma's free product that allows homeowners to easily track both their estimated home equity and home value over time.
As one of the most effective means of building wealth in America, home equity is the difference between the current market value of a home and the outstanding mortgage balance. With home prices having risen rapidly over these past few years, Americans are sitting on $11 trillion in usable equity; the average household has around $200,000 in equity that could be tapped for things like home improvements or debt consolidation. But home equity remains difficult to track. This lack of visibility is akin to putting away money each month into a savings account with no ability to track how much is in the account at any point in time.
We built Home Pulse to help solve this problem for homeowners by providing them with a simple way to track their home's estimated value and equity. However,  the product is not just an equity tracking tool; it also serves as a destination for personalized home financing recommendations and offers should homeowners want to tap into their home equity to meet other goals, whether it be  consolidating debt, funding home improvement projects, funding milestone moments like putting on a wedding, or building savings for unforeseen medical or emergency expenses.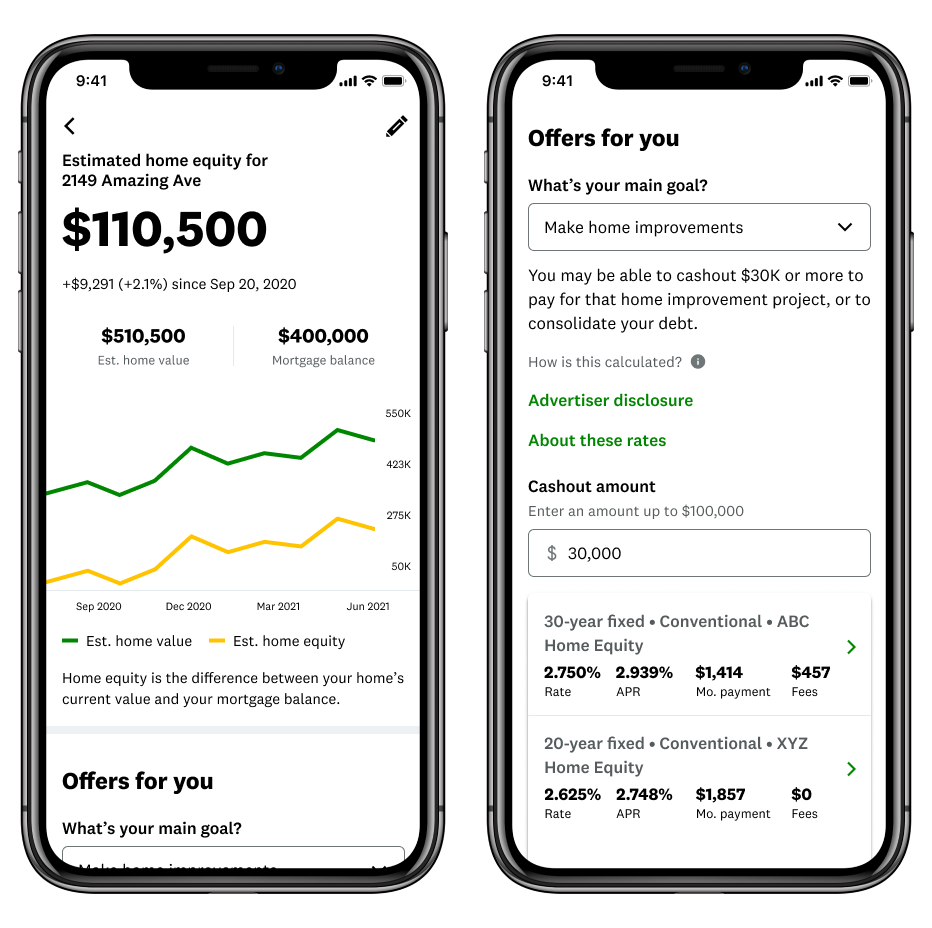 Why are we tackling home Equity?
We talked to homeowners to better understand their pain points around homeownership and 38% didn't fully understand what home equity was and how they could capitalize on the wealth they've accumulated in their homes. This knowledge gap further complicates the homeownership journey by hindering homeowners from taking advantage of home equity financing opportunities, whether that be a Home Equity Line of Credit (HELOC), home equity loan or a cash-out refinance.
Home equity products can be an important source of financing for homeowners as they typically have lower interest rates than alternative high-interest financing options like credit cards or personal loans. When members visit Home Pulse and use our home equity tracking tool, we're able to provide recommendations for home equity products that best meet their financial needs.
As a one-stop-shop financial platform, Credit Karma's visibility into members' financial profiles, including rich financial insights gleaned from credit reports, tax refunds, open tradelines on various loans, etc., enables us to unlock home equity recommendations for our Home Pulse members, to help them meet their stated goals.
How Home Pulse works
To leverage the Home Pulse tool, Credit Karma members only have to confirm their home address, and Credit Karma uses the members' latest mortgage balance and an estimate of their most recent home value. While other platforms may help homeowners track their home value, free home equity tracking is harder to come by. Without access to a consumer's credit report , it's much more difficult to account for mortgage balance information, which is needed to determine the home's estimated equity.
A critical piece of the Home Pulse experience for members is having access to home value estimates. To provide this, Credit Karma partnered with a 20-year data solutions veteran in the mortgage industry to provide home value estimates.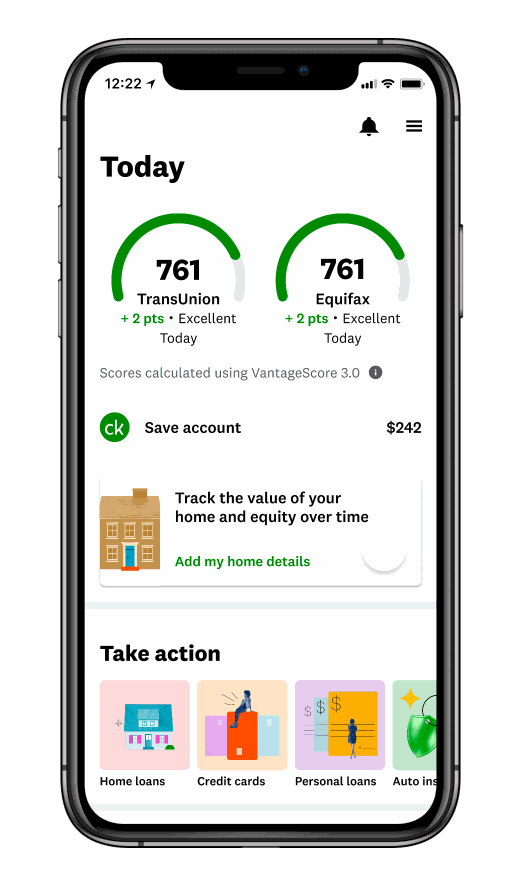 We're proud of the success we've had in empowering millions of homeowners with ways to access and grow their home equity, but Home Pulse's equity tracking is just the beginning. We know our members could benefit from help in all aspects of the home ownership journey, all the way from purchase to ownership to selling. We're continuing to engage with our homeowner member base to understand how we can best help them on their journey of homeownership.
If you are interested in tracking the estimated equity and value of your home, visit here.