Jessica Nolan, Associate Director of Product Management
How do you track your bills? If you're like most people, you probably track your bills manually. When talking with our members, we learned many track their bills on a chalkboard, in their phone, or even in a spreadsheet. The problem with these methods is they are incredibly error prone, which can have a wide-range of repercussions. For example, if you miss a payment, you could incur late fees averaging $25 to $40 and could drop your credit score by up to 80 points if the bill became past due. Those are major consequences for something that could have been prevented with a better bill management tool.
We recognized our members needed an effective centralized system to track money coming in and out. More than that, they needed help prioritizing their bills when they're short on cash. That's why we built bill pay features into Credit Karma Money, a free to open checking1 and savings account2, to help our members better manage their money and reduce their chances of falling behind on bills.
Our approach
To achieve this, we needed to first build a platform for people to move their money, including direct deposit, check deposits and ACH transfers, as well as methods to spend their money safely and securely. In addition to using their debit card for everyday purchases, we know a large portion of our members' spend goes toward monthly bills – credit cards, loan payments, housing, and utilities – many of which have a direct tie to a person's credit score.
If there's one thing we're particularly good at, it's helping our members achieve financial progress including helping them work on their credit. In fact, this is what our members trust us for the most. That's why we've built features into our checking and savings accounts to help them manage their money and make financial progress.
To help members improve their credit score, we started by building features that address two of the highest impacts to credit:
Improve on time payment history through bill reminders and automated payments
Reduce credit card utilization through personalized score tips around when and how much to pay
How it works
To make it easy, we jump start the experience by surfacing the bills found within a members' credit report, as those bills are reported to the credit bureaus and matter most to their score. Members can then elect to enroll in Bill Pay to receive push notifications when their bills are available and reminders for when their bills are due.3 We take this one step further by identifying  actions a member can take to reduce their debt, including how much they should pay and on which dates.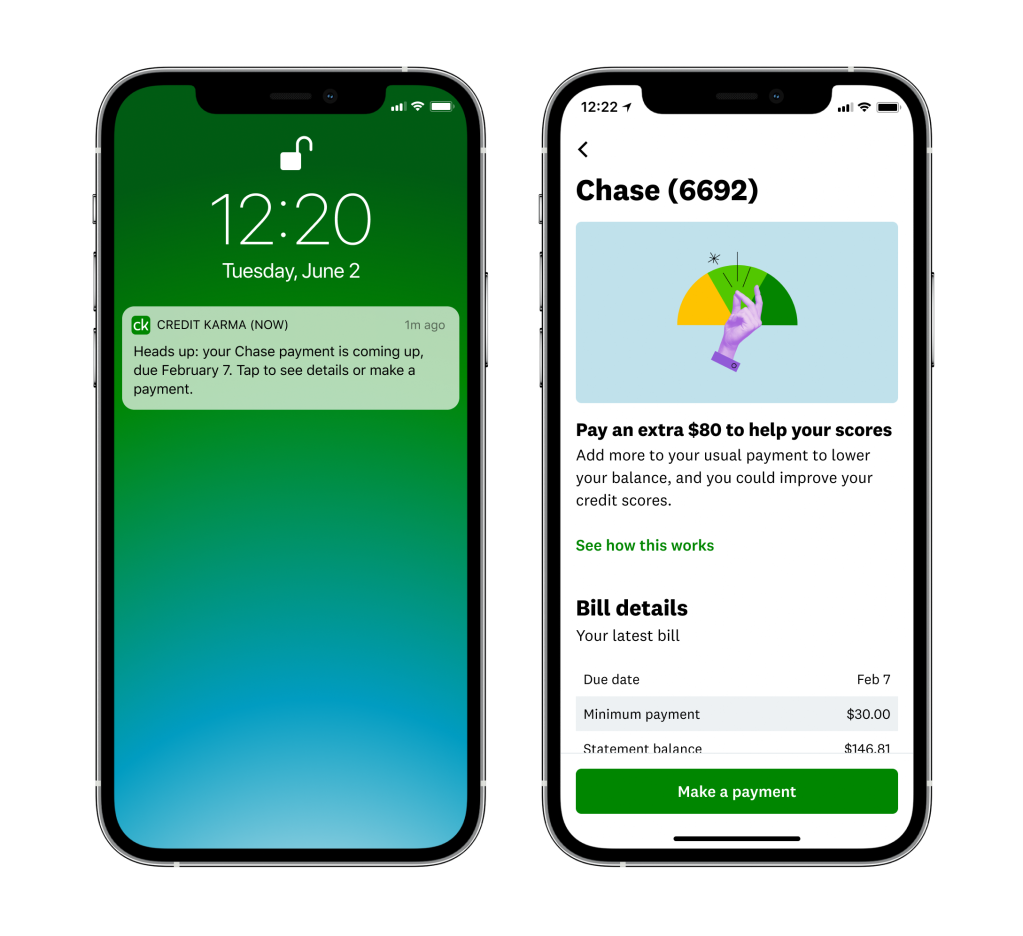 Here's what our members have to say about the experience:
"Credit Karma pulls information directly from my credit report, this is awesome!" – Georgette
"Being able to track my bills in one app is very convenient!" – Ashley
"Keeps me on track and on time " – Tim
What's next
The most common thing we hear from our members about the experience is that they want to visualize and pay all of their bills, not just those that are found on their credit report. To meet this need, we recently expanded our bill pay feature to include more of their bills, including utilities, cell phone, internet, and insurance. Not only will we be able to help members keep on top of more of their bills, but it will also lay the foundation to provide personalized insights that can help members protect and build their credit and ultimately make financial progress.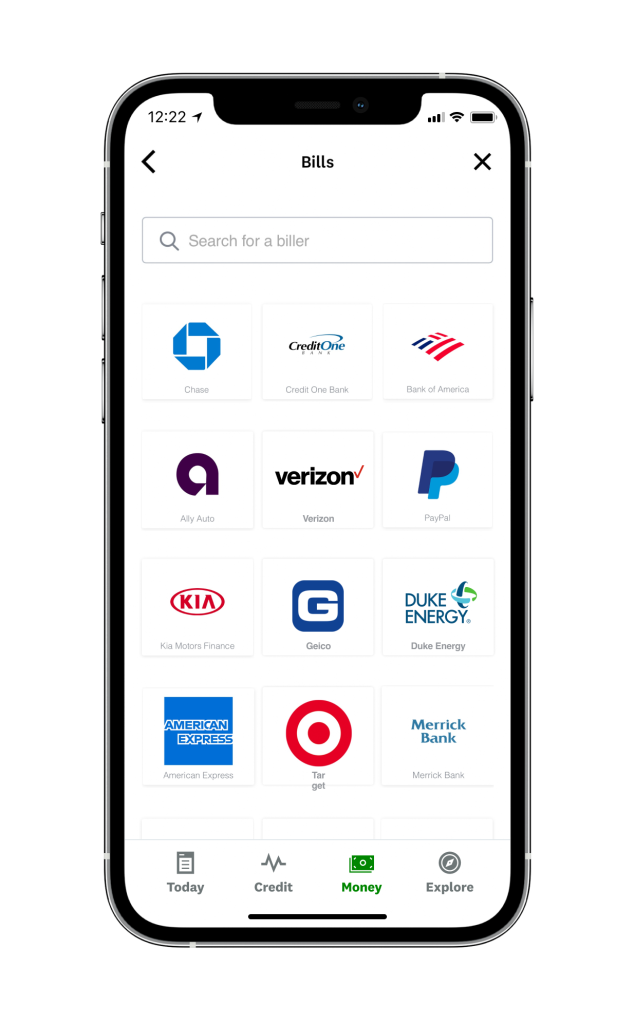 Once we establish these pathways for members' bills, we'll be one step closer to autonomous finance, making it even easier for members to manage their money and save for the future. For example, imagine if Credit Karma could automatically consolidate a members' credit card debt into a personal loan with the best rate on the market and automatically move the extra amount saved to build an emergency savings fund, limiting time and money spent by members – not to mention stress. In this scenario, members could focus on the things that matter most instead of how to climb out of debt or cover an unexpected expense.
This is just the beginning for Credit Karma Money's bill pay features — we look forward to helping our members stay on top of their bills and improve their scores. If you are interested in signing up for Credit Karma Money, visit here.
1Banking services provided by MVB Bank, Inc., Member FDIC. Maximum balance and transfer limits apply per account.
2A maximum of 6 withdrawals per monthly savings statement cycle may apply.
3Payments should be delivered in 1-5 business days depending on the biller.